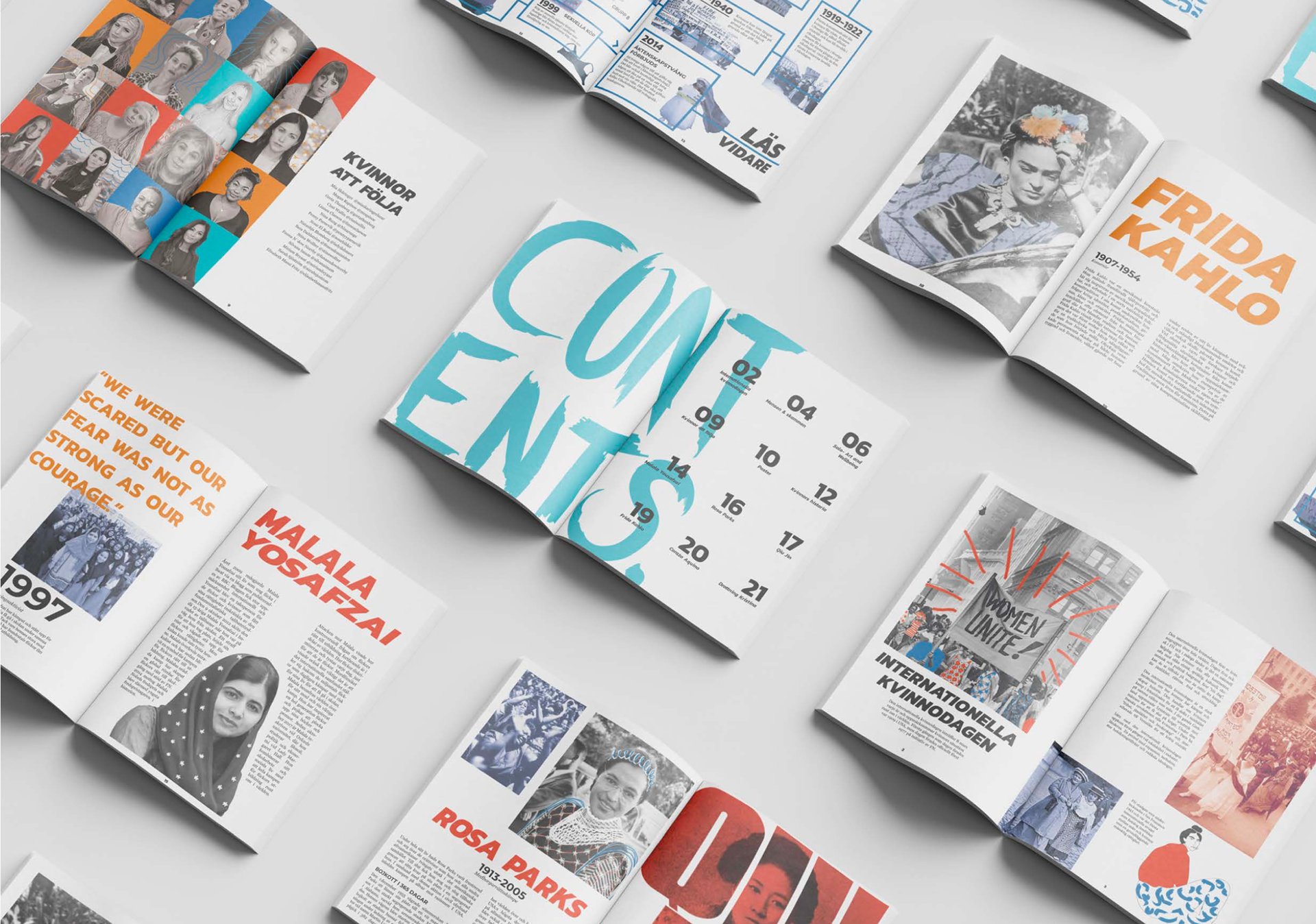 In My Opinion is a magazine that promoted women and their work for human equal rights. The magazine's visual style represented that we live in a modern time where we can make change. The magazine included a timeline with important stories, facts and reportages with women who have fought to create a better place to live. The magazine was launched on the International Womens day 2020.
​​​​​​​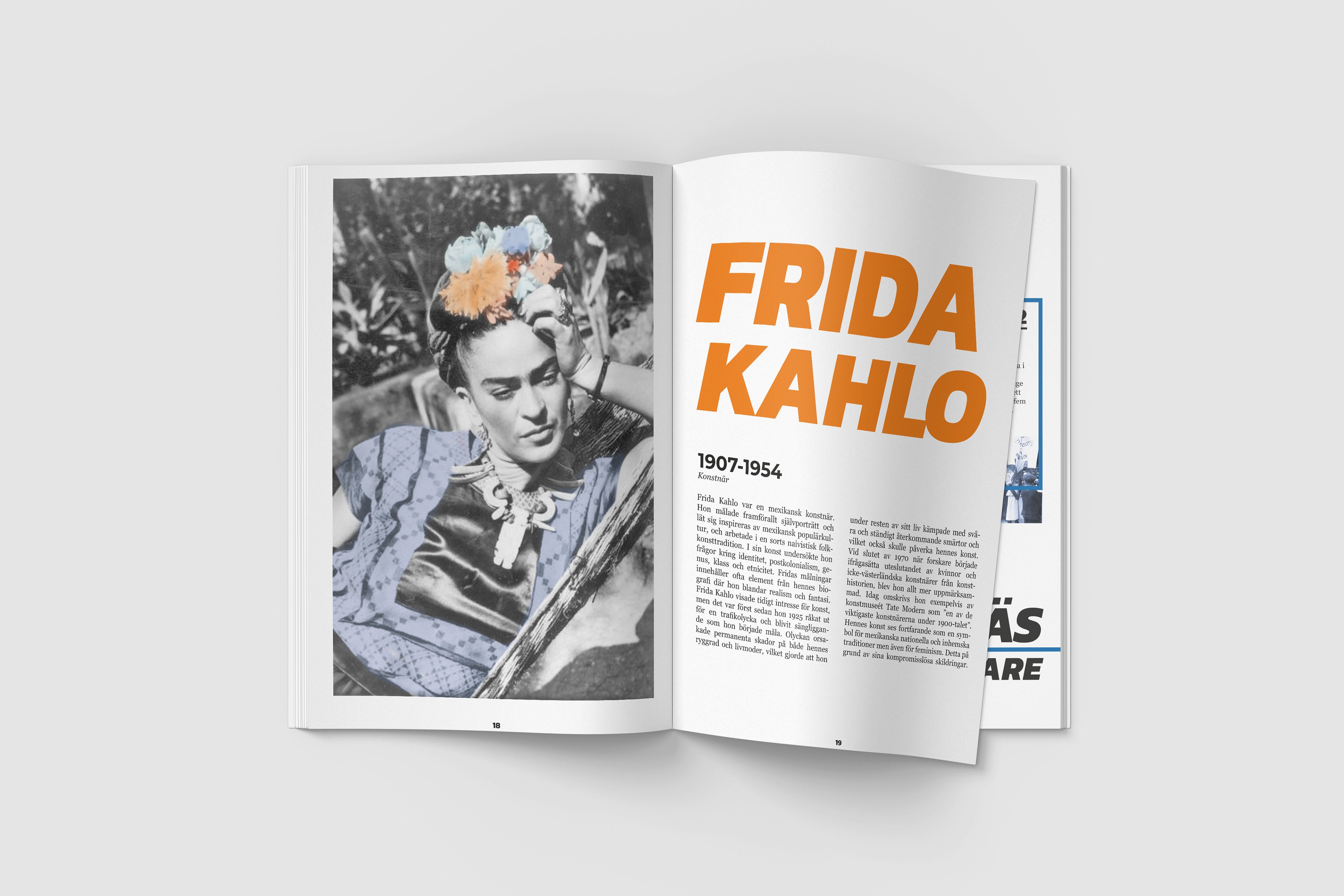 The common thread through the magazine has focused on color, font and rythm. The font acts as visual elements but also for conveying important messages. The choice of colors was processed and we tested different colors and shades before we found the right one.
Design, layout and concept was my focus area in this project together with Fanny Nilsson. The collaboration in the group was good and the design decisions were made together. I created design sketches and layouts which Fanny and I developed further.