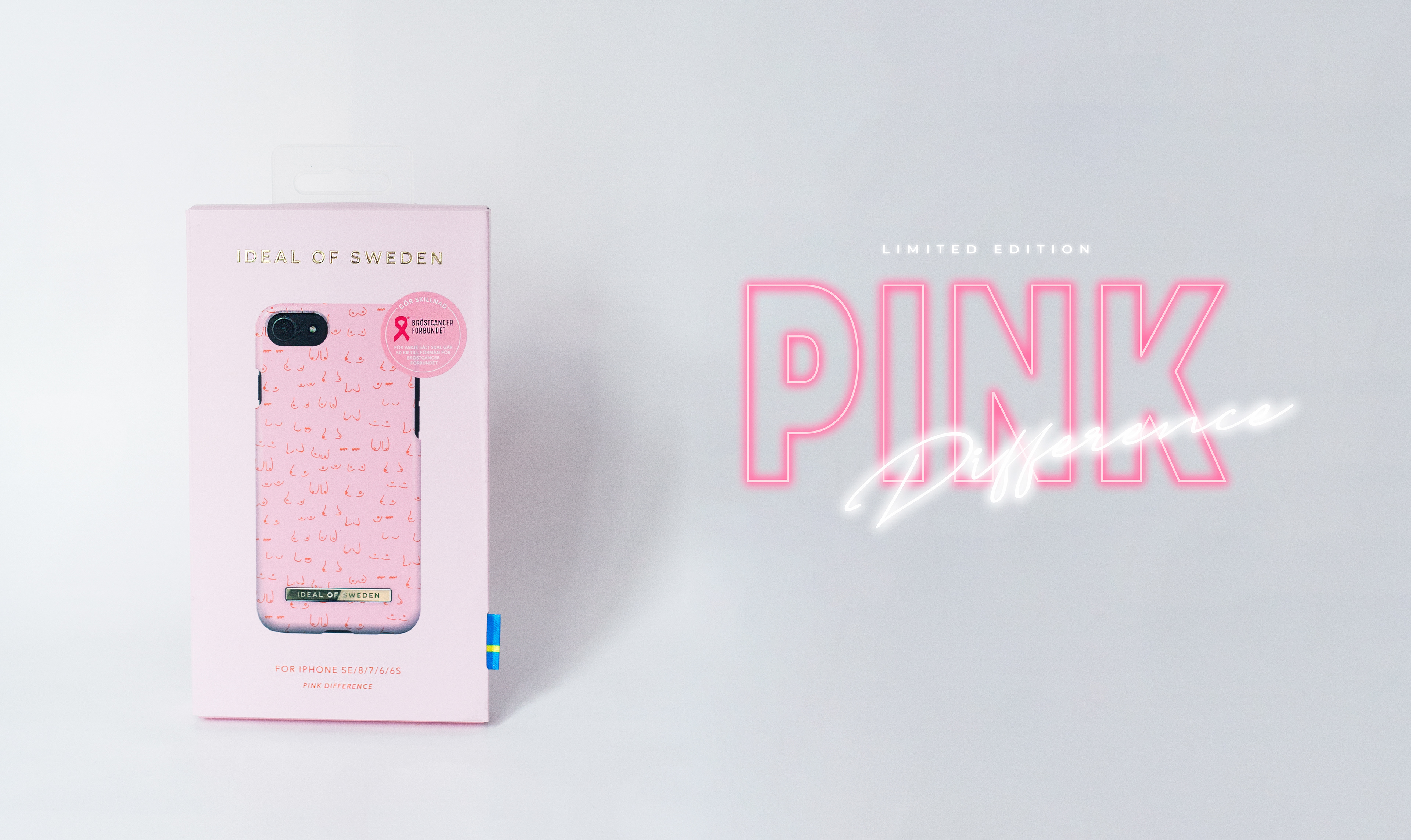 Every year in October, breast cancer is highlighted with the aim of increasing awareness and knowledge about the subject. The company Ideal of Sweden has together with the Swedish Breast Cancer Association designed a mobile case and created the Pink Difference campaign to spread the message. Pink Difference was launched together with the Swedish influencer Bianca Ingrosso who fronted the campaign.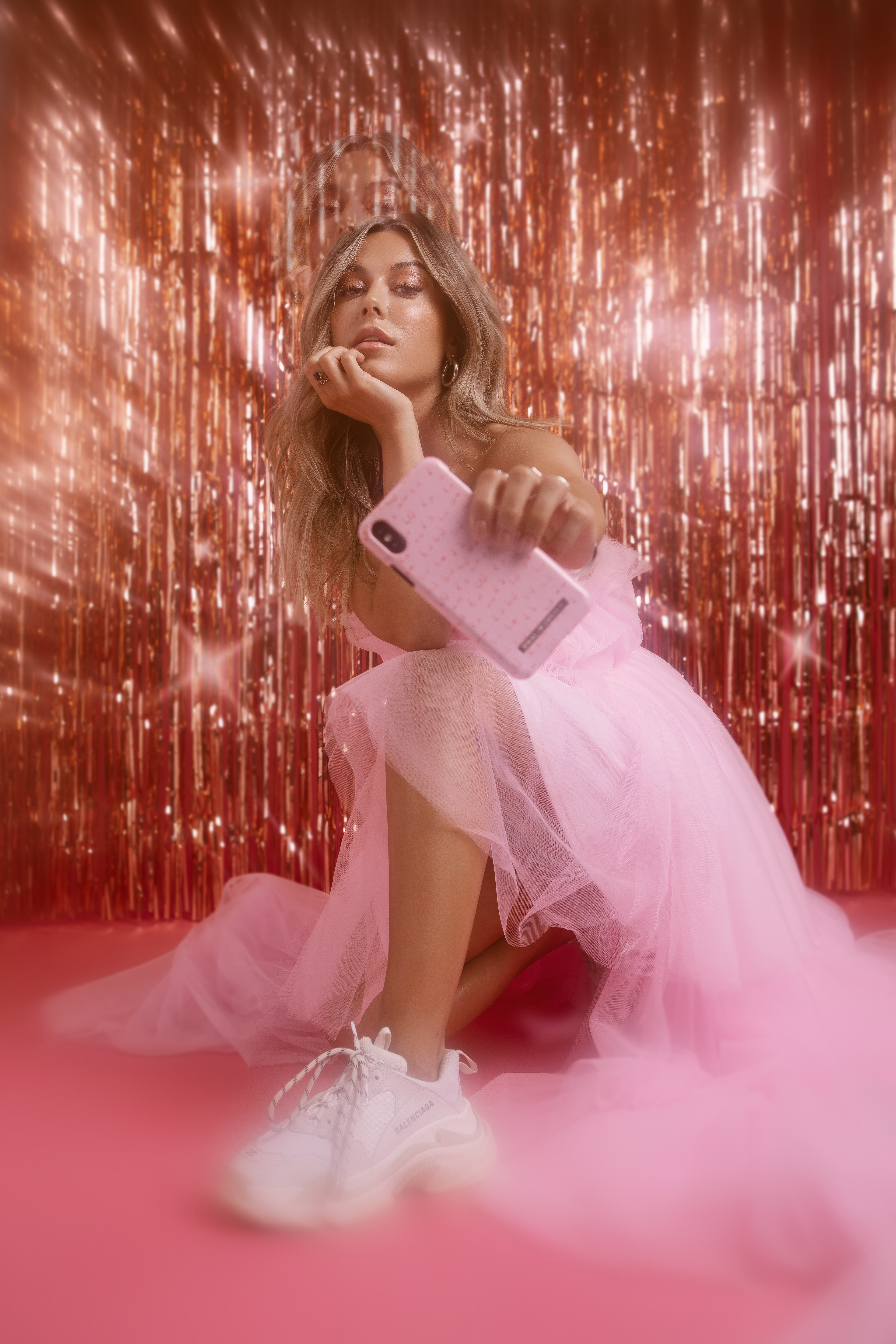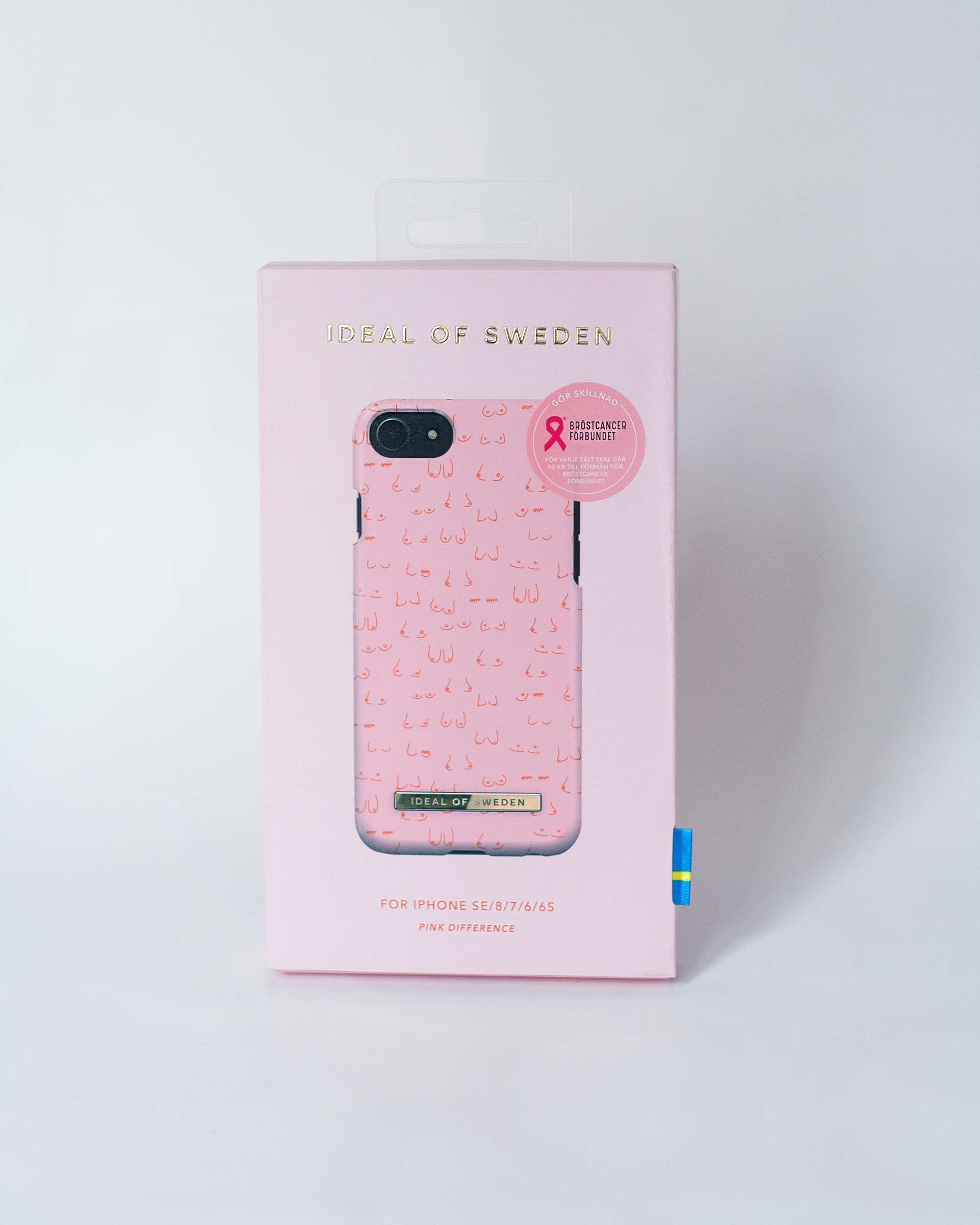 As a Packaging Design Consultant at Ideal Of Sweden, I was involved of designing the packaging for the project. I developed a proposal for a re-design of the packaging, which also became the launching product. I have focused on reinforcing the campaign's colors and message while keeping it in line with the remaining packaging series available.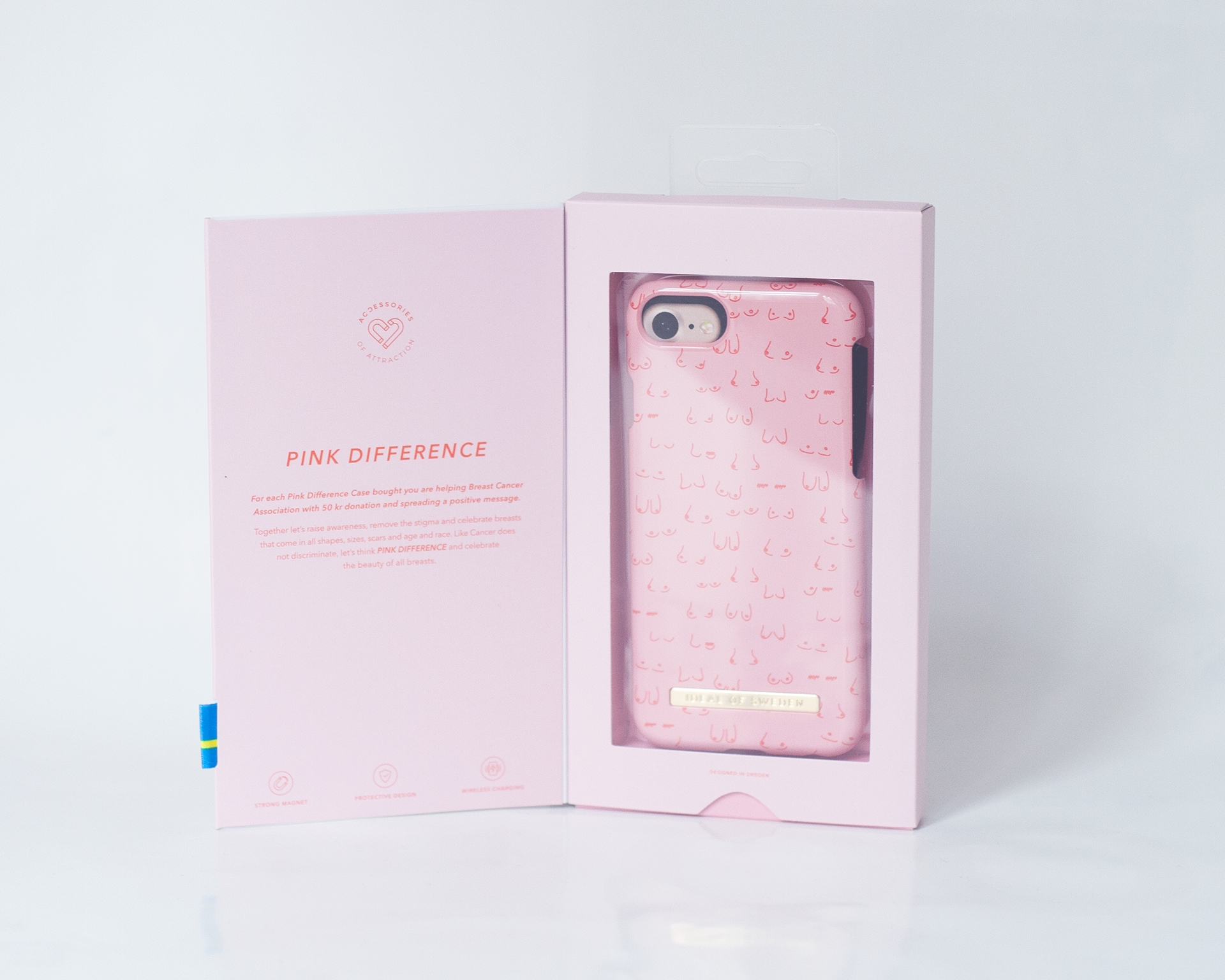 Working with this project has taught me the packaging process from the construction, material selection to the finishing of the product. It also taught me to develop different design proposals that reinforce the
campaign's message.